Improving Load Safety:  5 Things All Trucking Companies Should Do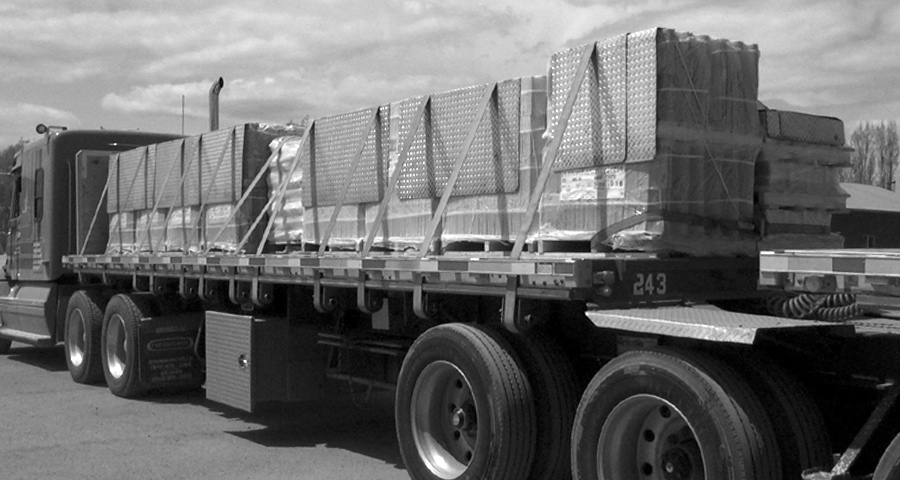 Proper load safety training, while often overlooked, is a key component in improving fleet operations and increasing efficiency, as well as driver safety and load safety. When you factor in all of these benefits, your company could easily save hundreds of thousands of dollars each year on injury claims and load damage claims, in addition to the time saved by increased efficiency.
No matter if it's a flatbed truck hauling a bed full of FIBC bags or a company car with a box in the front seat, there is always a proper way to load and secure. Any time a load is not properly secured, there is a possibility of the load shifting which can cause the driver to not only lose or damage the product and/or equipment, but also to lose control of the vehicle altogether, resulting in loss of life for the driver as well as other motorists.
The following 5 load securement tips, while not exhaustive, will go a long way towards increasing the safety of your driver, your load and other motorists:
Regularly conduct workshops on driving basics. You don't need to develop this content in-house. There are many great training courses for truck drivers. Two of the best are Smith System and DuPont. It's also beneficial to regularly refresh your drivers' knowledge about important other topics such as weather conditions, school buses and defensive driving.
All drivers should have training specifically for driving while under load (whether cargo or people). Vehicles behave completely different when under load. It's very easy to underestimate the amount of time that basic action like stopping or accelerating take, therefore it's critical that your drivers have lots of practice to make sure that when they're driving, they maintain awareness of their surroundings, are comfortable checking their mirrors regularly and that they don't overreact (or under-react) to situations with which they're unfamiliar.
Regular load securement training, covering loads both outside and inside the vehicle, should be mandatory. Free-moving object inside a vehicle can also cause fatal accidents. Often, such objects are the result of drivers absently throwing items in the front or back seats without considering the risks. It's not so far-fetched that the person in front of your driver could suddenly hit the brakes, and your driver reacts by doing the same, and an item from the seat gets thrust to the floor and wedges the gas pedal.
Regularly remind drivers how to select the appropriate load restraints (according to weight, load type and other relevant factors) as well as how to correctly strap, block and brace loads on a flatbed as well as enclosed loads such as semi-trailers and cargo vans. It's a good idea to distribute FMCSA free handbook on cargo securement to all drivers to place in their vehicles in to have a reference at all times.
Finally make sure that the proper, size-appropriate vehicle is being used. It happens more often that you might think that a 5-ton load goes out on a half-ton truck. Overloading such as this renders all parts of the vehicle, from brakes to drivetrain to suspension unable to perform adequately. This not only puts the driver and the load at risk, but also other motorists, thus paving the way for a potential lawsuit.